Searching for a podiatry student placement? Advance Foot Clinic Podiatry offers available placements to those studying podiatry as well as those looking for work experience. Our team of podiatrists volunteer their time to demonstrate their clinical podiatry skills. During your placement, it's possible you will be exposed to the following:
Gait analysis
Biomechanical assessments
Orthotic therapy
Foot mobilisation therapy
Dry needling
Diabetic Assessments
Falls prevention assessments specific to podiatry using footwear, orthotics and exercise
Lunula fungal nail treatment
Swift wart treatment
Footwear fitting and modifications
Ingrown Toenail surgeries
Wound care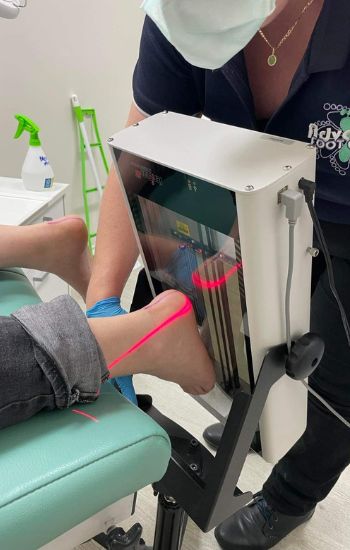 Ready for the next step?
Interested in applying for a podiatry student placement or looking for further information? Please complete your details below or email practicemanager@afootc.com.au and we'll be in touch.
Meet the team you might have a Podiatry Student Placement with
Our team of podiatrists come from all walks of life. You will find them treating from our podiatry clinics in Arana Hills, Ashgrove, Bellbowrie, Chermside, The Gap and Mount Isa.