Podiatrist Jayson Dela Pena joined Advance Foot Clinic Podiatry in 2021, having previously worked in New South Wales for the last few years. Jayson graduated from the University of Newcastle, where they currently specialise in high-risk patients.
A background of working in hospitals means Jayson has experience with high-risk patients and continuing general foot care. As a result, he has developed an interest in a holistic approach to the management and prevention of lower limb complications. Most patients that are high-risk tend to develop high pressure areas, these then need to be offloaded through biomechanical and footwear assessments. Jayson has a keen interest in these therapies and in treating the lower limb conservatively.
Outside of work, Jayson divides his time between staying at home reading his collection of books and staying active via hiking, going to the gym and travelling. He is also in the beginning processes of getting his recreational pilot license.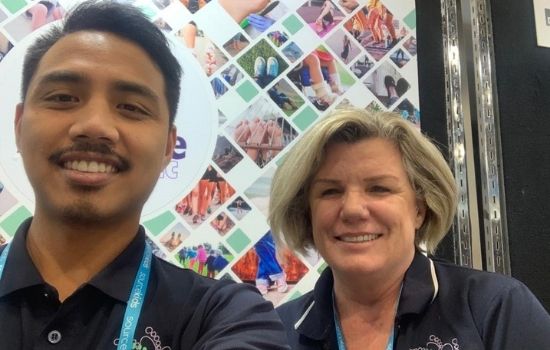 Areas of interest
Podiatrist Jayson Dela Pena is particularly interested in helping patients in these areas.
Ingrown toenail surgery
Fungal nails and wart management
Biomechanical issues
Custom orthotics
Clinics you can find Podiatrist Jayson Dela Pena
You can find Jayson at the following locations.
---
Get to know Jayson
Why do you love Podiatry?
I enjoy fixing people's problems and seeing the elation on my patients' faces.
What do you like most about Advance Foot Clinic Podiatry?
My co-workers. Since there are many clinics in this company, there are a lot of people to work with. The people that I currently work with are all cheerful and friendly, and make the atmosphere feel a bit brighter.
What is your favourite book?
Birdsong or Radetzkys March
What is your favourite movie?
Manchester By The Sea
Are you a dog person or a cat person (or neither)?
Dog person but I do really like cats too