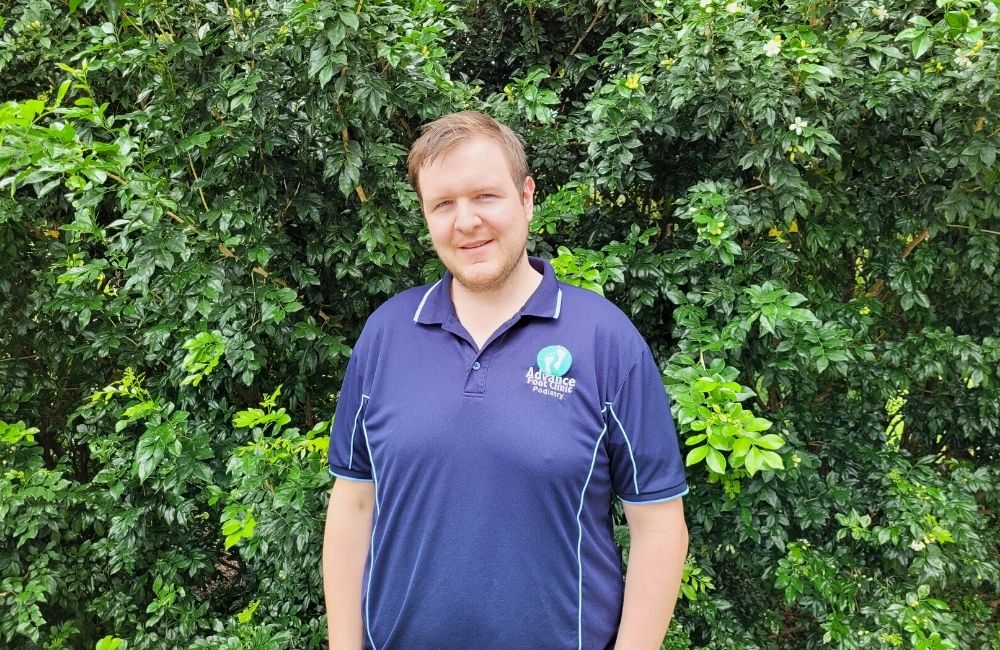 Podiatrist Anthony Mansbridge (often just called Tony) graduated from Queen's University Belfast, Northern Ireland in 2011 with a Masters in Biomedicine. He then completed a post-graduate Bachelor of Science with Honours in Podiatry at the University of Plymouth, England in 2015.
Since joining Advance Foot Clinic in 2015, Anthony has established a small, focused multidisciplinary team for group consultations to improve the outcomes of diabetic and ischemic wound patients presenting to the Bellbowrie Medical Centre. This has reduced the need for patients to be hospitalised due to their chronic foot wounds, and complements Tony's specific podiatric interests in tissue viability, high-risk diabetic foot care and podiatric surgery.
Because he is a father of three, Anthony is no stranger to children's development and has a great understanding of developmental foot conditions. At the other end of the scale, he has extensive experience in reducing pain and increasing mobility in ageing Australians.
Due to his experience, Anthony believes the best patient outcome is achieved with custom treatment plans that involve patient input. In addition to treating patients, Anthony mentors QUT Podiatry students, offering placement supervision, feedback and assessment.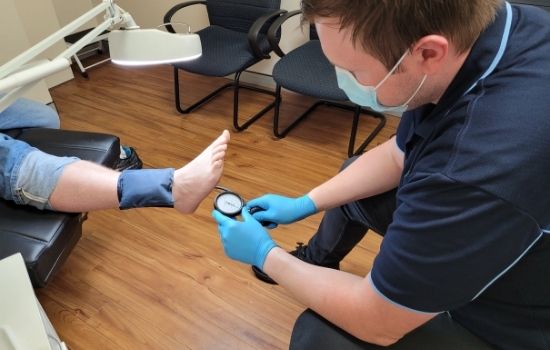 Areas of interest
Podiatrist Anthony Mansbridge is particularly interested in helping patients in these areas.
Skin conditions
Diabetic wound care
Children's podiatry
Ingrown toenail surgery
Clinics you can find Podiatrist Anthony Mansbridge
You can find Anthony at the following locations.
---
Get to know Angela
Why do you love Podiatry?
For a specialist medical vocation, podiatry allows focus on one area of the human body without becoming limiting. Podiatrists work with many different tissue types and patient cases, including skin conditions, neuropathy, injuries, biomechanics and musculoskeletal, children's development and aged care. Because of this, there is a broad patient profile that you don't see in other branches of specialties.
What do you love most about Advance Foot Clinic?
Great staff and a good working environment as a result of management being flexible and accommodating. As a podiatrist I have access to the latest technology and treatment options.
What is your favourite book?
The Stars My Destination – Alfred Bester
What is your favourite quote?
"I told you I was ill." – Irish Comedian Spike Milligan's final words and gravestone inscription.
What is your guilty pleasure?
Pinching a chip off my children's plates.